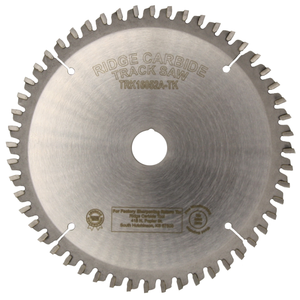 160 x 52T TCG 20mm -5 1.2/1.8 M5 THIN KERF Non-Ferrous Track Saw Blade
Thin kerf sawblade for cutting non-ferrous materials with your track saw. 
Features Micro-5 super hard carbide tips.

Will provide 3 to 5 longer life between sharpenings than standard blades.



Similar Specs to the Festool Track Saw Blades.
Designed for use on battery powered track saws.
---
We Also Recommend